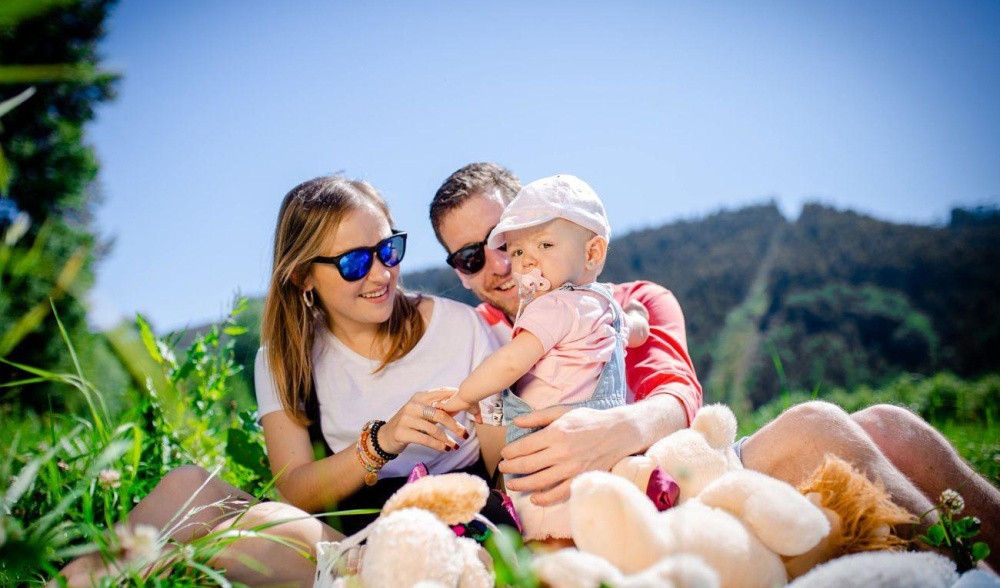 9 European Easter Breaks All the Family Will Love
2nd November 2021
With the Easter holidays quickly approaching, a last-minute family trip to Europe might be on the cards. Here you'll find a list of our top holiday destinations to take the whole family for the festive break. Whether you're looking for an educational trip, some relaxation, or some specific Easter fun, Europe has it all.

1. Go Dolphin Watching in Malta
Malta is not only a culture-rich destination, but it also has tons of opportunities to relax and have fun. With bottlenose dolphins on your doorstep, the beautiful scenery can make memories for a lifetime. Or, if a walk in the countryside is more your speed, the greenery is in full bloom during April, with the days being warm and the nights offering a cool breeze, it's the perfect time of year to find yourself outdoors and exploring all that Malta has to offer.

2. Soak in the Hot Springs in Budapest, Hungary
If you're looking for a more relaxing holiday, then Budapest is a great option. The hot springs and spa options make for a unique experience. With thermal baths warmed by one hundred and twenty springs, some dating back to the 16th century, you can find yourself relaxing in the 'City of Baths'. And when you emerge from the waters, Budapest also has its Spring Festival in April boasting over one hundred different events.

3. Bathe on the Beach in Antalya, Turkey
With gorgeous views of the Mediterranean, Turkey is a beautiful destination to take the family. From luxury hotel resorts to historical sights, the resort city of Antalya is a popular holiday destination. With beaches offering blue flag status, meaning that it's clean and safe to bathe in their waters, it is a fantastic location to have fun with all the family without worry.

4. Ski in Cervinia, Italy
How about learning a new sport, or taking up an old hobby in Italy? Not only can you find amazing views and delicious food, but skiing can be fun for the whole family during the Easter holidays. April is the best month to go skiing, especially if you have young ones or are a beginner yourself. Due to the length of days, as well as the mild temperatures, the slopes are fully accessible until the late afternoon, making for an action-packed day full of exploration.

5. Explore an Island in Sicily, Italy
Or maybe you'd prefer to explore different areas of Italy. With gorgeous water and sandy islands, Italy is not only good for skiing and culture hotspots, but you could also explore the coastal islands and swim in the waters. Culturally rich, Sicily offers Easter celebrations too from festivals to the Dance of the Devils, there is a lot to see and do across the festive period.

6. Explore History in Edinburgh, Scotland
If a historically dense holiday is what you are after, then Edinburgh offers a lot; packed with historical walks, guides, and sights. From Edinburgh Castle to the stunning views from Arthur's Seat, Edinburgh delivers fantastic culture and history. Not to mention the great museums and the renowned Edinburgh Zoo offering fun for all of the family.

7. Take a Stroll in Paris, France
As we head into blossom season, Paris is the perfect place to head for walks by the river and through the many outdoor markets. While Paris can often be incredibly busy, it is during these early spring months that we can find the city setting itself up for the upcoming summer holidays, meaning that it is often quieter during Easter – making it a wonderful time to finally visit all of Paris's beautiful landmarks and eat a pastry outside a cafe.

8. Take a Dip in Crete
Boasting beautiful pink sands and blue waters with flowers in full bloom, Crete is a great destination if you enjoy walking in the sun and soaking up amazing views. With elevated temperatures during this time of year, you can enjoy the sun on your skin as you avoid the crowds. Not to mention the delicious, traditional roast lamb.

9. Eat Coloured Boiled Eggs in Dubrovnik, Croatia
Dubrovnik in Easter is all about food, so it's a beautiful place to visit to fill your plate and your cultural palate over the festive period. From coloured boiled eggs to homemade bread, any food lover would not be disappointed in what Croatia has to offer. Paired with 15-degree waters and amazing walks, such as the Dubrovnik Wall, there is something for everyone.
From food to culture, history to sightseeing, Europe can offer a broad range of opportunities across the Easter period. Whether you are looking for something traditionally Easter, or are just looking to get away during the quiet periods, there is something for the whole family.