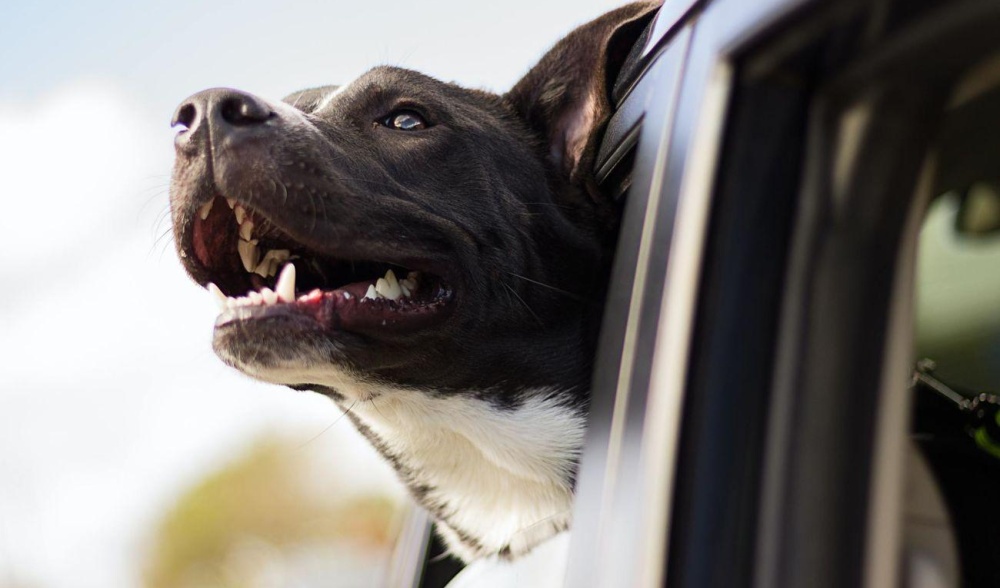 Getting a Pet? What to Expect
1st November 2021
Getting a pet for the first time is a gratifying milestone in any animal lover's life. They bring endless cuteness, mischievous escapades, and unconditional love into your life.
An essential point to understand is your pet will most likely be dependent on you for every aspect of its happiness and wellbeing, from providing it with food and shelter to stimulating its mind and entertaining it. Before setting your heart on bringing home a puppy or a kitten, you must take into consideration how your life and spending habits will need to change once you do.
Here's what you need to know:
Getting a pet is a life-changing experience
Bringing home a pet drastically changes your lifestyle. Spontaneous getaways are a thing of the past, and you find your first thought when planning a holiday involves who will be looking after your furry friend.
Pets are every bit a part of the family, and they should be treated as such, with their happiness and wellbeing important in the decisions we make. Of course, in return, they offer us unconditional love and companionship, so it's all worth it.
Pets give us their all and expect very little in return. It is only fair that they are made a priority in our lives as well. With great cuddles comes great responsibility.
A pet is a long-term commitment
The average life expectancy of a dog is 13 years, while an indoor cat could live well into its 20s, although most average around 15 years.
The lifespans of these pets mean caring for them is a long-term responsibility. They won't only be around for a little while but could stick by your side for a large portion of your life. Being prepared for the possibility of looking after an elderly pet eventually is vital when deciding whether or not it would suit your lifestyle.
Pets are time and energy consuming
There's a reason many people call their pets their furbabies. Bringing home a pet carries a whole new world of risks and responsibilities. Pet proofing your house, finding it a place to sleep and making sure it can move around easily takes a lot of time and energy.
Most pets also require playtime and exercise daily, which could last anywhere from a few minutes to a couple of hours. Understanding that different pets and different breeds within each species have varying attention needs may help you choose the right pet to suit your way of life.
Having a pet will affect your budget
There's no way around it. On average, a dog costs its owner £80 per month for a large dog, and a cat around £70 per month, but that can wildly vary based on its dietary needs, vet bills and how expensive your pet's tastes are.
Here are the costs you can expect when deciding to get a pet:
Buying vs adopting
Adopting a pet is much more affordable than buying one from a pet store or breeder. Although there's no difference between the love of an adopted pet and a specially bred one, there is a significant price difference.
Battersea (one of the UK's biggest shelters) lists its rehoming costs at £175 for dogs over six months and £250 for puppies. This covers a full veterinary and behavioural assessment, microchipping, initial vaccinations, a collar, identification tag and lead. For cats, it's £95 over six months, £125 for kittens and includes the same, with a starter pack of food instead of a lead.
Buying a dog from a breeder you're looking at an average cost of £800, but that can go as high as £11,000 for rarer breeds like a french bulldog.
Not only is adopting a cheaper choice but, by doing so, you are saving the life of an animal that could very well have been euthanised. It's also worth considering the ethics and risks associated with some breeders - purebred animals are more likely to develop inherited health issues and cost more in vet bills.
Food
Food costs are a recurring expense, and it is nearly impossible to avoid the budgetary requirements of buying your pet food. How much you spend depends on your pet's specific dietary needs and size, as well as any speciality diets you decide on.
The average annual food costs for a pet are:
Grooming
Taking your pet to a professional groomer is often overlooked, but avoiding this cost and opting to groom your pet yourself runs the risk of injuries as you lack the correct equipment and expertise. The average cost of going to a dog groomer in the UK is £39 (NimbleFins).

If you do decide to groom your pet yourself, be sure to check out the PDSA's guide to groomingto find out how often you should be doing it.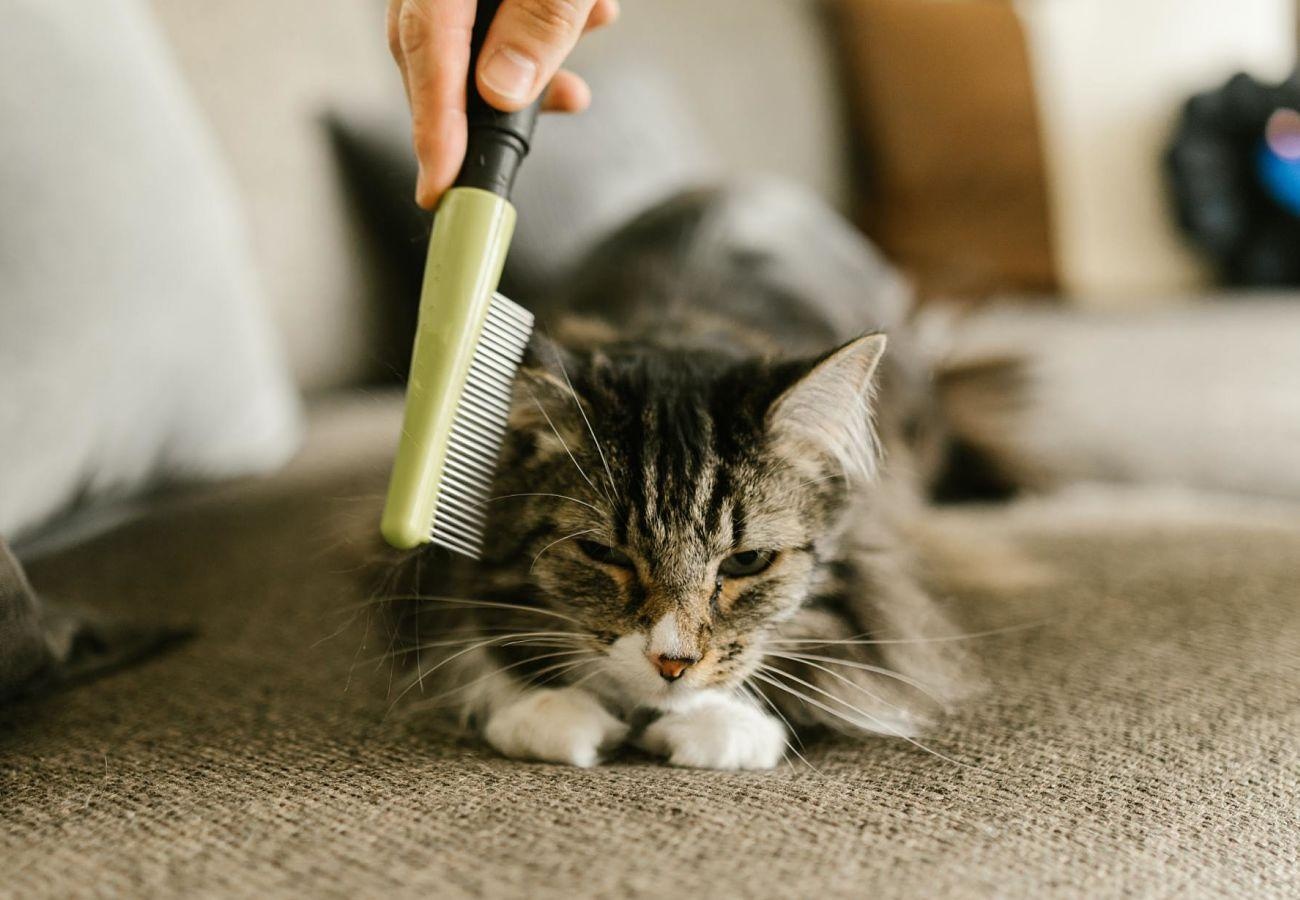 Vet appointments
By far the most significant expense to be covered by a pet owner is vet appointments as unfortunately there's no free NHS equivalent for animals. This includes annual vet check-ups, dental care, vaccinations, deworming, and emergency visits. For estimated pricing, see the Animal Trust - as a not-for-profit organisation, these are the minimum costs you can expect, with your average vet usually charging much more.
Pet insurance
If the possibility of a medical emergency is worrisome, getting pet insurance may provide some peace of mind. With the average insurance for a dog £23 and £10 for a cat, according to the type, age, and breed of your pet, a comprehensive plan covers all emergency treatments as well as annual check-ups, vaccinations, and deworming.
Non-essential expenses
These include the cost of toys, kennels, cat litter, daycares, and obedience training. How much is spent on these entirely depends on your lifestyle and your personal pet care preferences.
Although pets are a priceless addition to any household, their health and happiness do come at a price. Knowing what to expect of your first pet regarding the expenses and attention requirements associated with them may help you make an informed decision and provide yourself and your pet with the best lifestyle possible.