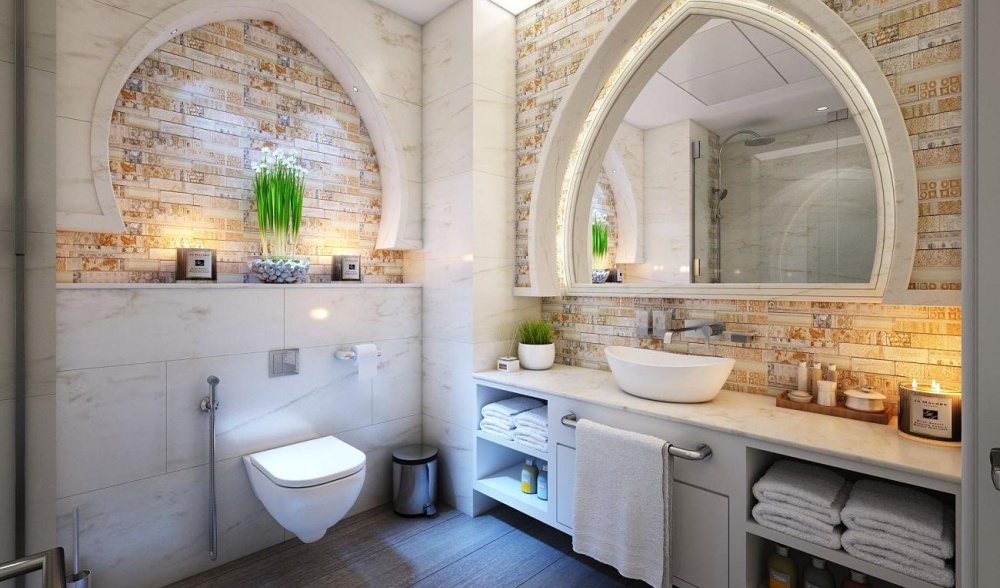 How to Upgrade to a Bathroom Sanctuary
13th October 2021
How to Upgrade to a Bathroom Sanctuary
How to Upgrade Your Bathroom
A beautiful bathroom can uplift the mood of the entire house. Fortunately, there are numerous ways you can enhance your bathroom to look better, feel better, and become a relaxing place where you can enjoy some much-deserved self-care. If you're looking to upgrade your bathroom, here's where to start.
Freshen up the space with retiling
Even if you make no other changes, retiling can alter the entire mood of your bathroom. Dated or cracked tiles can make the whole space feel dreary and tired. Some bathrooms feature tiles only as flooring or as part of a fitted shower space, but you can also replace old wallpaper with tiles to freshen up the space with a waterproofed fitted wall-covering.
Retiling can be costly. Certain factors will push the cost up, including the price of each individual tile. Better-quality tiles tend to cost more than those of lower quality, but are also likely to be more durable.
Install a new and spacious vanity
Is your vanity cluttered with toiletries? Then it might be time for an upgrade. Consider the direction of the plumbing before settling on a new vanity and sink. This kind of upgrade can be more complicated (and more expensive) if the new design deals with plumbing in a different way from your old unit.
When you invest in a spacious vanity area, free of clutter, you are setting up a space that's dedicated to personal care. A stylish and open vanity and mirror combo will be a constant reminder to make room for a little me-time. Couples, or those wanting extra space, may also want a double vanity.
Upgrade your shower
The shower is a bathroom staple. Most showers are used daily, and often even more frequently, so it pays to install a shower that looks and feels great. When upgrading your current shower, not only should you choose a style that suits your preferences, but you'll also need to consider the size and height you'd like your new shower to be. Do you have the room to install a bigger shower to give your bathroom a more luxurious feel? Or maybe you've always dreamed of a rain shower.
Upgrading your shower can be one of the most expensive parts of bathroom renovations but it's one area where it's worth paying a little extra to ensure quality results. And with modern smart showers allowing users to control everything from water temperature to flow rate, it's easy to splurge.
Invest in a quality bathtub
If your bathroom is your personal sanctuary, then the tub is the star of the show. A new bathtub will not only complete the aesthetic of a fresh new bathroom; it will also give you the perfect excuse to indulge in some regular self-care.
Depending on whether you currently have a bathtub and what make it is, upgrading tubs can require a bit of plumbing work. If you invest in a built-in bathtub, you might also disturb the tiling. A bathtub can significantly increase the overall price of your bathroom upgrade, but there are still ways to save. Opt for an ultra-modern freestanding tub rather than a built-in to cut costs. The different bathtub materials will also play a part in the final outlay. Some of the most popular materials include steel, acrylic, stone and cast iron, all of which vary in cost and durability.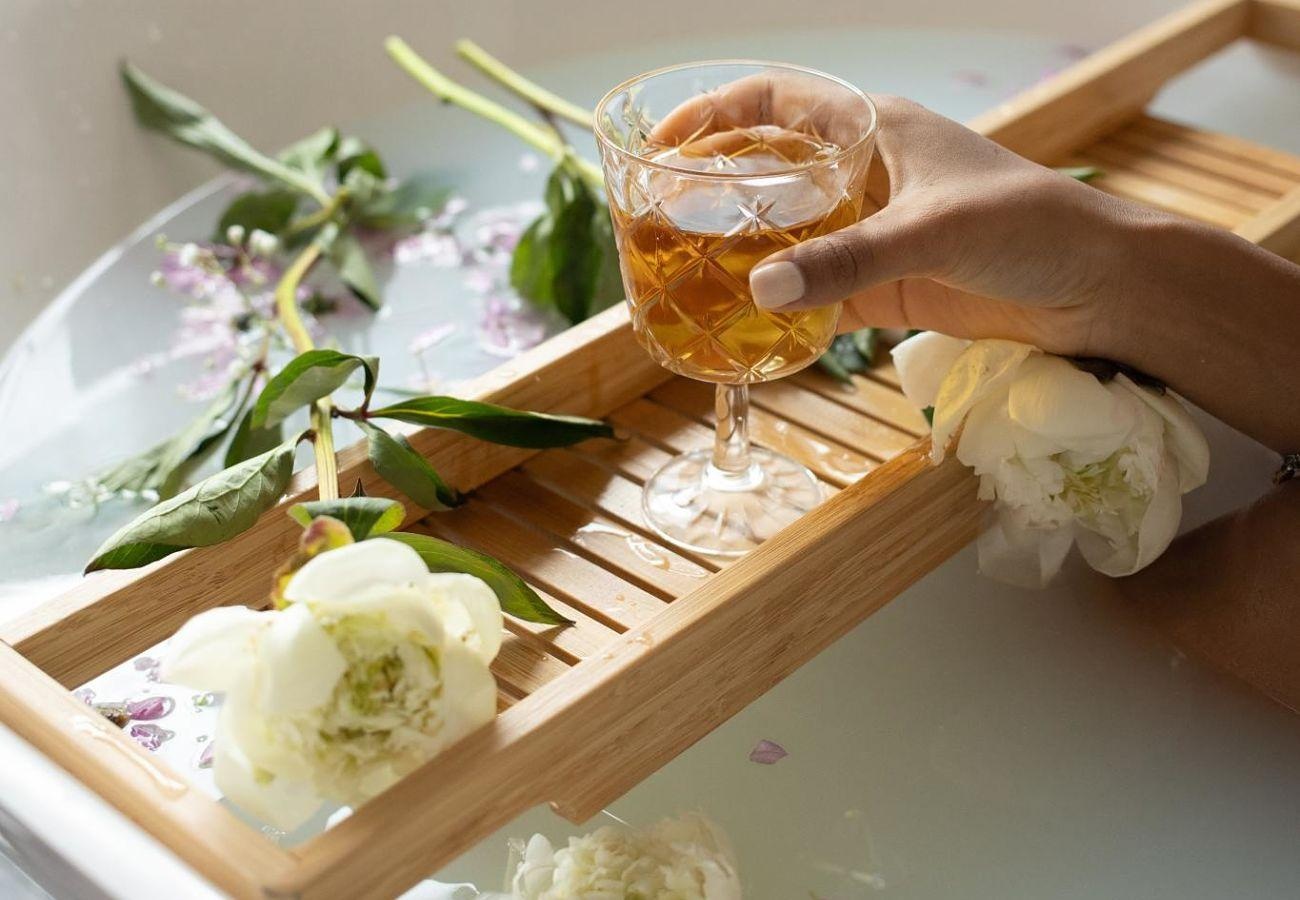 Create a mood with lighting
It's amazing what difference lighting can make to any room. With a lighting upgrade, you'll have more control over the ultimate atmosphere of the space. Install sconces around the mirror to make your bathroom the ideal place to get ready. Or use accent lighting to create a peaceful ambience that turns your bathroom into the perfect place to unwind.
There are multiple options when it comes to lighting selections, so it's easy to get overwhelmed when trying to make a choice. In addition to basic lighting, which tends to be set in the ceiling, you can also explore ambient lighting to provide extra light, accent lighting to highlight particular parts of the bathroom, task lighting, or a blend of them all.
Decorate with accessories that reflect your style
With the right accessories, a bathroom will be an expression of your style. The shower and bathtub might be the bones of the room, but the trimmings are what will make the space feel like your own special haven. Get creative when it comes to choosing a mirror. Explore different sizes, frames, and shapes that will complement the overall flair of the room. You can also add artwork and plants to beautify the space and transform it into a place you won't want to Leave. Adding a few scented candles is the perfect way to make your bathroom a sanctuary of relaxation.
Renovating a bathroom is an exciting venture that can lead you down many different paths to with various price tags. The important thing to remember is there's no perfect upgrade. The right renovations will come down to what works for you and your style.