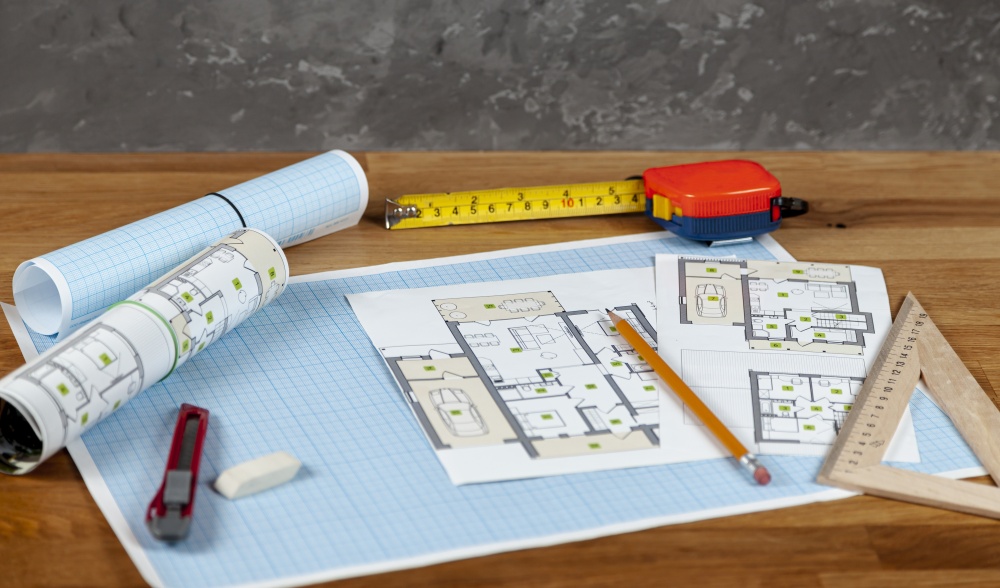 Smart Home Improvement Projects to Boost Your Home's Value
25th October 2023
If you're wondering how to increase your home's value, here's the good news: Smart home improvement projects can not only boost its worth but also enhance your overall living comfort.
In this blog, we'll explore some smart home improvement projects and how to finance them.
5 Home Improvement Projects to Add Value to Your Home
1. Kitchen Remodel
It's often said that the way to a person's heart is through their stomach. If this is even fractionally true, then it makes sense to invest in your kitchen. Introducing smart kitchen appliances, installing modern countertops and adding a fresh coat of paint can transform the space.
You can also be a little strategic and think about what would appeal to your future buyers. For instance, if your kitchen is on the smaller side and does not receive a lot of natural light, you can consider a bit of remodelling to create an open-floor kitchen.
2. Bathroom Upgrades
When it comes to how to increase the value of your home, having a well-designed bathroom is a huge plus. It will also help you sell your home when you want to put it on the market.
Simple changes you could make in your bathroom include; switching out the floor tiles, adding a large bathtub or shower enclosure and increasing counter space. A few strategically placed plants here and there can add a dash of colour and some energy-saving light fixtures can help bring the room together.
3. Green Living Renovations
This is more of a structural change as opposed to a new look. But introducing some eco-friendly home improvements could save you a lot of money on utility bills. It could also be attractive to any potential home buyer and can add up to £13,000 to your home value.
Possible sustainable home improvements you could introduce include the following:
Solar panels
Double glazing
Biomass boiler
Green/living roof
Electric car charging point
4. Outdoor Enhancements
Nobody wants to stay inside when it's sunny outside.
Put your gardening gloves on and spruce up your backyard. You can add outdoor seating, plants, and fairy lights for ambience.
If you have a slightly larger budget, you may also consider adding a decking or paved area to your garden.
5. Home Office
Since the COVID-19 pandemic, a lot of people have moved to work from home permanently. It's very important to have a quiet space with minimal disturbances where you can work.
You can convert an underutilised room or corner into a functional workspace with built-in storage and a comfortable desk. Invest in an ergonomic chair to complete the space.
Financing Your Home Improvement Projects
There are several financing options when it comes to home improvement projects. These options include personal savings, government grants and incentives for energy-efficient upgrades, remortgaging, secured loans, and personal unsecured loans. By carefully considering these choices and exploring the benefits of each, homeowners can make informed decisions that suit their financial situations while enhancing the value and comfort of their homes.
Smart Financing Choices for Your Home Upgrades
Home Improvement Loans
Personal Loans (AKA Unsecured Loans)
Home improvement loans can be unsecured in nature. This means, you can apply for an home improvement loan online within a few minutes, without having to show any collateral.
The APR will depend on your credit score, of course. Once you submit your online application, if approved, you can get the money in your account within a few hours.
Secured Loans
If you are a homeowner, you could consider a secured loan or a further advance on your mortgage, this may be more relevant if your project is bigger and more expensive.
Government-backed programs for energy-efficient improvements
For UK homeowners seeking support with energy-efficient home upgrades, the Home Upgrade Grant (HUG) offers a promising opportunity. This government-backed initiative, set to run from April 2023 until March 2025, is designed to enhance the energy efficiency of eligible households across various local authority areas. To be eligible, homes should have low income, be off the gas grid, and possess an Energy Performance Certificate (EPC) rating between D and G.
While specific councils have been awarded funding under HUG 2, including areas like Blackpool, Bristol, and Greater London, homeowners residing in these regions can contact their respective local authorities for further information on how to benefit from this program. You can check your eligibility here.
To Sum Up
In conclusion, investing in home improvement projects not only enhances your living space but can also add significant value to your property. Whether it's increasing energy efficiency, upgrading your home's appearance, or making it more comfortable, these improvements can make a positive impact on your overall quality of life while potentially boosting your home's resale value. So, consider the options available in your area and embark on your journey to create a more valuable and comfortable home.