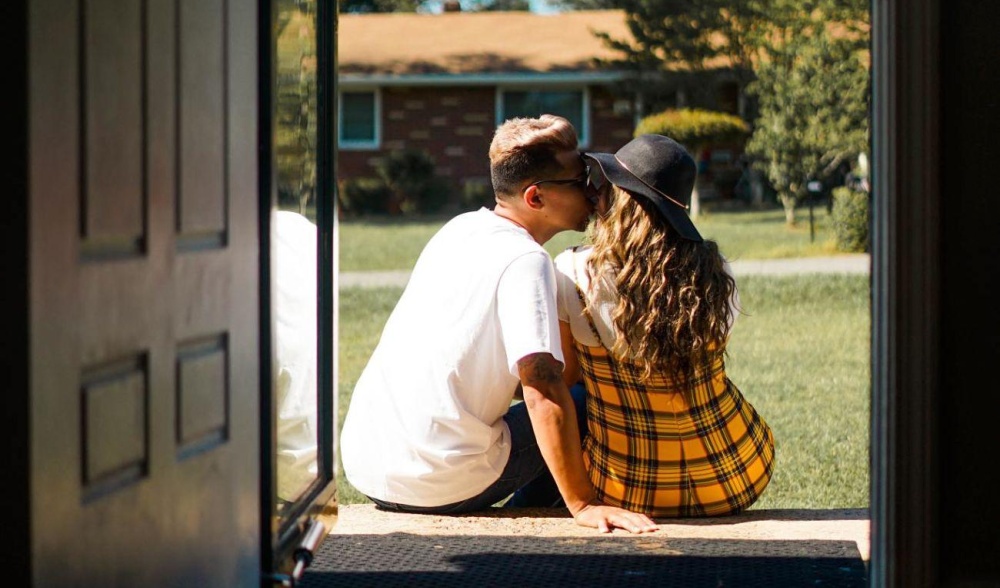 The Beginners Guide for First-Time Buyers
5th November 2021
The Beginners Guide for First-Time Buyers
Buying your first home is an exciting milestone that many people dream of from a young age. Not only is getting on the property ladder a good investment financially, but it also solidifies the next stage of your adulthood. However, with this new adventure also comes anxiety and a little bit of fear. Buying a house is a big responsibility, and as a first-time buyer, you need to ensure that you do it right.
From available government schemes to understanding the different mortgage types, these first-time buyer tips will provide you with an insight into the property-buying world. Once you're through, hopefully, the stresses and pressures of what is meant to be a milestone event in any young person's life will be relieved, and you can start enjoying the process.
1. Improve your credit score
Having a good credit score is essential in maintaining your financial health. It can unlock many benefits and savings across your whole financial spectrum, including access to credit cards and loans with terms that are advantageous to you.
When it comes to applying for a mortgage, an excellent credit score will work in your favour, too. For example, lenders will study your credit history to discover how well you have managed money borrowing in the past. This information will be a big determiner as to whether or not they offer you a mortgage.
You can obtain a copy of your credit report by contacting a credit reference agency. Establishments such as ClearScore or Experian will be able to provide you with all the information you need for free, and you'll also be able to check that all the details they have on you are correct.
If you know your credit score may need a little helping hand, there are ways you can improve it, including:
Make sure your debt repayments are always made on time.

Check you're on the electoral register at the right address - when you register to vote, your electoral details are documented on your credit report. This enables mortgage lenders to confirm your personal details, including name and address, which then increases your score. If you haven't already, sign up now at www.gov.uk/register-to-vote.

Close inactive credit card accounts.

If you've never borrowed money before, consider taking out a credit card and making regular repayments to prove you can pay off the full balance each month.
2. Research government schemes
There are many home ownership schemes available from the Government, with some variation between England, Northern Ireland, Scotland, and Wales.
For those who have been saving for a deposit for some time, you may be familiar with the Help to Buy ISA. While the scheme closed on 30th November 2019, many young savers signed up to the program in order to receive monetary assistance with smaller first-time deposits. For those who opened up a Help to Buy ISA, even if they weren't planning on saving up for a house straight away, it offered a maximum of £15,000 on £12,000 of savings, giving you a bonus of £50 for every £200 saved, so it's always a good idea to look out for Government schemes that could help you get on the property ladder.
There are other schemes still available, including the Lifetime ISA. This is relatively similar to Help to Buy and pays a 25% bonus. It is available to those aged between 18 and 39. The ISA offers a Government tax-free bonus of up to £1,000 every year and is available as a stocks and shares ISA, or a cash ISA.

3. Speak to a mortgage adviser
The job of a mortgage adviser is to look at your income and determine a sensible budget based on any debts you have accrued. They will then make a professional assessment of how much money you can borrow. Whilst they usually charge a fee for their services, they can help to obtain an agreement in principle using a variety of lenders. Alternatively you can source your own agreement by either contacting lenders directly or using comparison websites.

4. Understand different types of mortgages
There are a variety of different mortgage types available because not everyone's situation is the same. It's important to do your research into the options you have, to determine what mortgage rate is best for you. Three of the most common mortgage types are:
Fixed-rate mortgage

This mortgage type guarantees your interest rate to stay the same for a set time period. For those who have a stable income that is not expected to change, a fixed-rate mortgage is often the more popular choice. For a first-time buyer, the peace of mind that your mortgage rate won't change and you know exactly how much you need to repay each month is what draws them to the option.
Adjustable-rate mortgage

This mortgage type has an initial interest rate that is set for a specific period of time. However, after this period, the interest rate resets, sometimes monthly, and sometimes yearly. If your income is expected to increase, opting for an adjustable-rate mortgage could save you lots of interest in the long run.
Guarantor mortgage

If you're struggling to save a big enough deposit as a first-time buyer, there are many lenders that are now offering mortgages that allow guarantors to contribute. These mortgage types allow parents or family members to take on some of the risks related to lending, which increases the chances of a lender accepting an offer. A guarantor mortgage lets family members take on repayments if you cannot.

5. Talk to your friends and family
This is a huge step in your life, one that many of your friends and family have either experienced themselves or can offer their support with, whether that be emotionally or financially. Speak to them about it. Who knows, your parents may be willing and able to be guarantors, giving your mortgage lender or bank greater security and more favourable terms. Or, you never know, you could end up buying with a friend or sibling who is also looking to buy.

6. Get ready for viewings
At this stage, you may have already been on plenty of property viewings, but regardless, make sure you set non negotiables or must-haves - what can you not live without? This might be being in walking distance to a train station, having an outdoor area or wanting a bath. This will make it easier to rule out properties that won't be right for you. If you can't find anywhere, you may need to reassess how realistic your priorities are. The other essential part of viewings is to research the area - a mortgage could get refused based on certain aspects in proximity of the home.