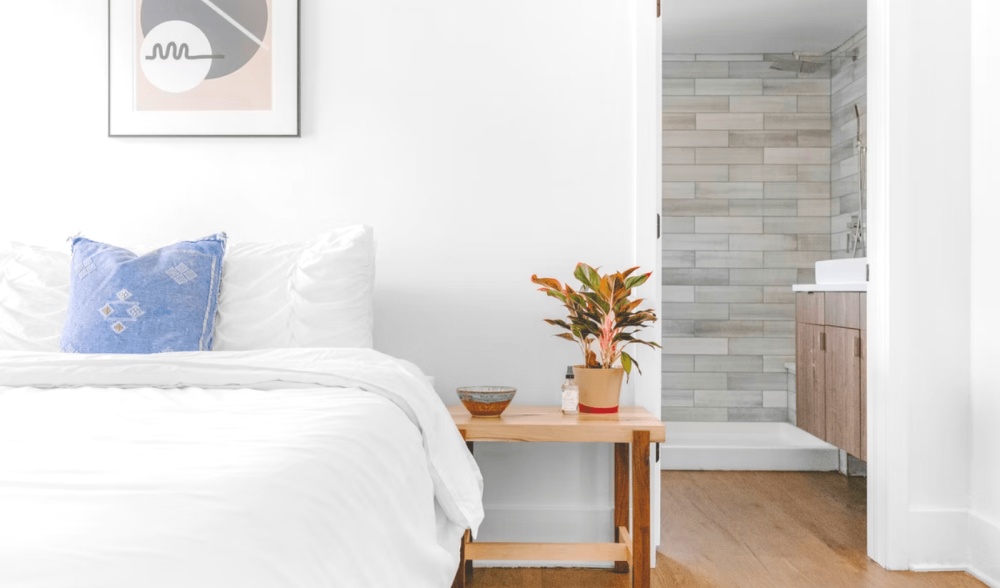 The Essential Guide to Loft Conversions
13th August 2021
Looking to add a little more space to your house? A loft conversion might be just the project for you. In most homes, the loft is used for storage, but with a little love and elbow grease (and the help of our loft conversion guide) it can be transformed into a functional part of your living space.
On top of adding a whole new space to your home, converting your loft can add up to 20% value to your home! And work going on above your head can be less intrusive than adding extensions to the sides or back of the property, extending your footprint and sacrificing precious outdoor space. But how should you go about planning and building this project? With this guide, we've got you covered.

Can I convert my loft?
The first thing you need to think about when starting a project like this is whether or not your loft is suitable to convert into a living space. Fortunately for you, most lofts are, but there are still three main things that you need to check beforehand.
Step 1: Check the internal height of your loft
This is pretty self-explanatory - you need to measure how high the roof is in the loft. The ideal height from the ceiling joist (the framing) to the ridge board (the top board at the highest point) should be at least 2500 mm.
Step 2: Check the pitch of your roof
This is where you measure the angle of your roof - generally, the higher the angle is, the more available headroom you'll have in the finished space and the easier the loft conversion will be.
Step 3: Check the footprint of the space
Now you need to measure the internal space of your loft. Ideally, they should measure 5500 mm side to side, including chimneys, and 7500 mm front to back.
Step 4: Check your roof structure
Generally, there are two main roof structures: a cut roof or trussed. A cut roof has rafters, joists and purlins in a triangular shape, while the trussed type of roof has W-shaped trusses that run through the cross-section. Trusses will need extra support that a structural engineer or master builder can help with.

Types of loft conversions
In the UK, there are typically five loft conversion types you'll see: dormer, mansard, roof light, hip to gable and modular.
Your decision will depend on your existing roof's structure, any planning restrictions and your budget. A building professional should be able to help you work out what's best for you.
Here's a quick breakdown of the five types:
Dormer loft conversions - this type of conversion is popular, simple and cost-effective, dormers are built up vertically from the sloping roofs and feature standard windows.

Mansard loft conversions - while more expensive and may require planning permission, mansard lofts are best for period buildings and those wanting ensuite bathrooms as it adds an entirely new storey extension.

Rooflight loft conversions - this is ideal for small lofts and simple loft bedrooms and causes minimal disruption to your home. It's often one of the cheapest loft conversion options.

Hip to gable loft conversions - this is ideal for bungalows, hip to gable loft conversions straighten the sloped part of a roof and then build the end wall to create a new gable.

Modular loft conversions - these are ready-made lofts made by loft companies that are craned into position. It's a quick and simple option that requires less labour in your home, reducing disruption to your lives.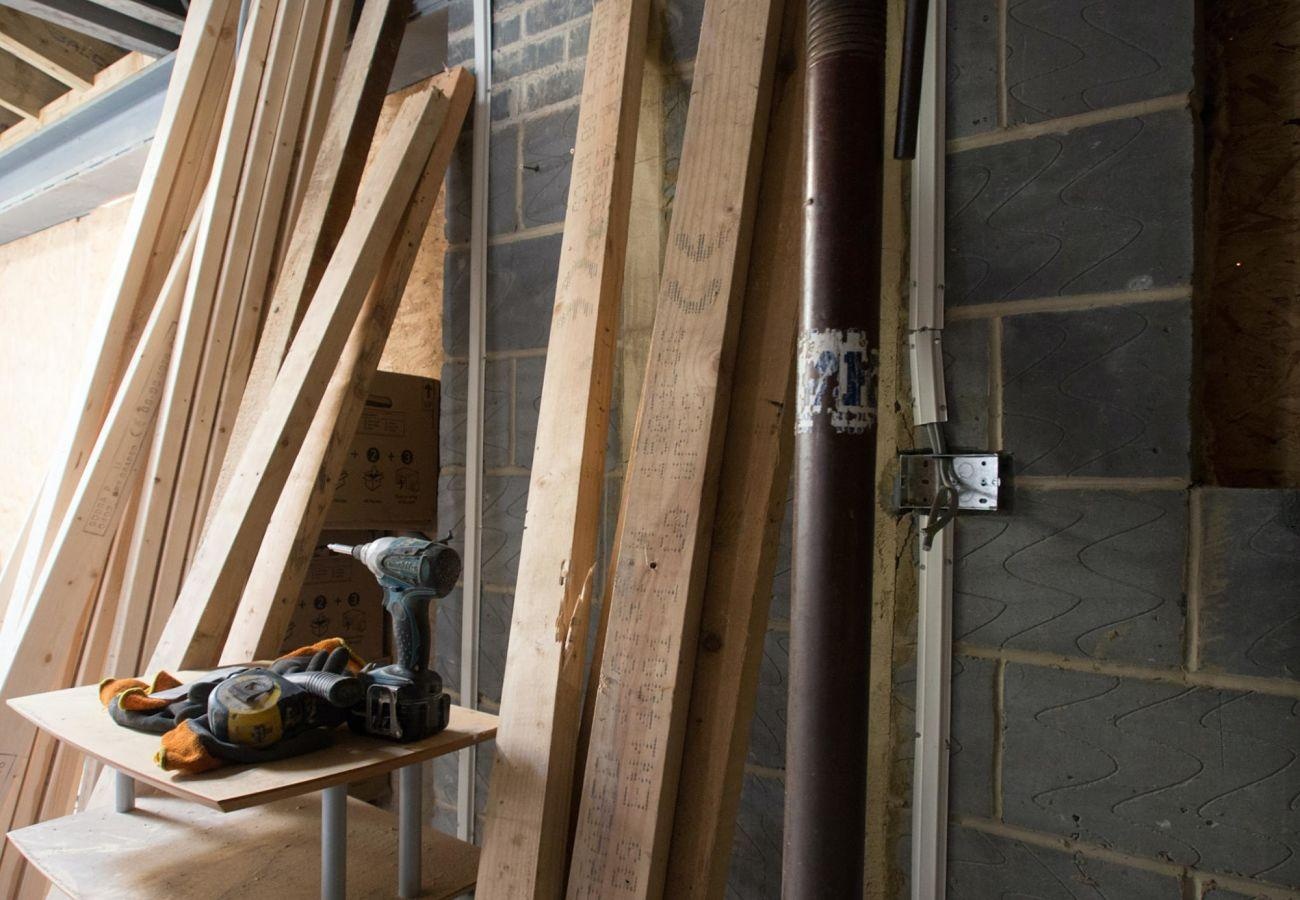 Planning and designing your space
Now that you've ensured that your loft is suitable for conversion, you've got to think about what you're going to use your additional space for. Many families choose an extra bedroom for their expanding family or guest, or they instead convert it into a den or office for a peaceful workspace.
Families with small children can also convert their lofts into playrooms that will become guest bedrooms as their children grow. If it's big enough, you could even turn it into a studio apartment and rent it out for extra income.
The most important thing to think about when planning the use of a loft space is headroom - the angled ceilings will make it difficult for you to include certain pieces of furniture or use the space for certain functions. As a rule of thumb, lofts are close, cosy spaces best suited for sleeping, studying, or play.

Bathrooms in loft conversions
If you're transforming your loft conversion into an extra bedroom, you'll probably want to include an ensuite bathroom too. This means you'll need not only an experienced builder but a plumber capable of installing bathrooms and even potentially a bathroom designer.
Before you figure out your loft bathroom ideas, there are several challenges you'll need to discuss with a builder:
Water pressure

Disposing of wastewater

Reinforcing the floor to withstand the weight

Floodproofing, damp proofing and leak proofing (basically full waterproofing)
DIY vs hired help
If you're particularly handy, you might be tempted to convert your loft yourself. While a DIY loft conversion is entirely possible and might be cheaper in the moment, loft conversions present unique challenges that might involve your city's planning office and a consultation call to get building regulations approval. To ensure that your build project gets done correctly and executed smoothly, many experts recommend hiring a company to oversee your build rather than project managing yourself.
The type of tradesperson you'll need to hire varies - if you plan on being involved in your build and just need a bit of planning help, you could hire an architectural designer or building surveyor to design the new space and obtain the necessary permits and approvals for the project.
When choosing your tradesmen, you should take into account their experience with a similar project, feedback from past clients, whether they have valid insurance and if you can build a rapport with them - you'll be working with them for a while. It's recommended that you get at least three quotes when making a decision and to not automatically choose the cheapest option - it could end up more expensive down the line.
If you're seeking to be a bit more hands-off, you can hire either a specialist loft conversion company or an experienced builder. Loft conversion companies are generally one-stop shops for design and building, but an experienced builder might be able to offer a similar service. Do your research beforehand so that you can hire a professional that best suits your project and your budget.

Choose your flooring
Every loft floor starts with boarding and it's actually relatively simple to board your own loft if you're happy to DIY and keep costs down, with plenty of guides online like this one. From there, however, you have a flooring choice to make. The usual options are hardwood, carpet and laminate - just like any other floor in your house. Hardwood looks more modern, but also complements any exposed wood or beams in the loft. Carpet is ideal for bedrooms, as it's cosy and keeps the room warmer. Laminate is a cheaper option with customisation opportunities and is great for functional rooms like offices and playrooms.

Good windows are a must
Typically, your loft will offer you the best views of your local area, wherever that may be, so windows are essential. Plus, a loft can feel much smaller without any. The window style you choose will depend on the type of loft conversion you've opted for.
The main types are dormers, gable-end and skylights. Dormer windows are the ones that you'd usually associate with lofts in the UK, vertical and seemingly cut out of the wall with extra headroom. Gable-end windows are more of a feature window, triangular in shape and great if you have a balcony. Skylights are amazing for light, but not so much for the views unless you really love the sky.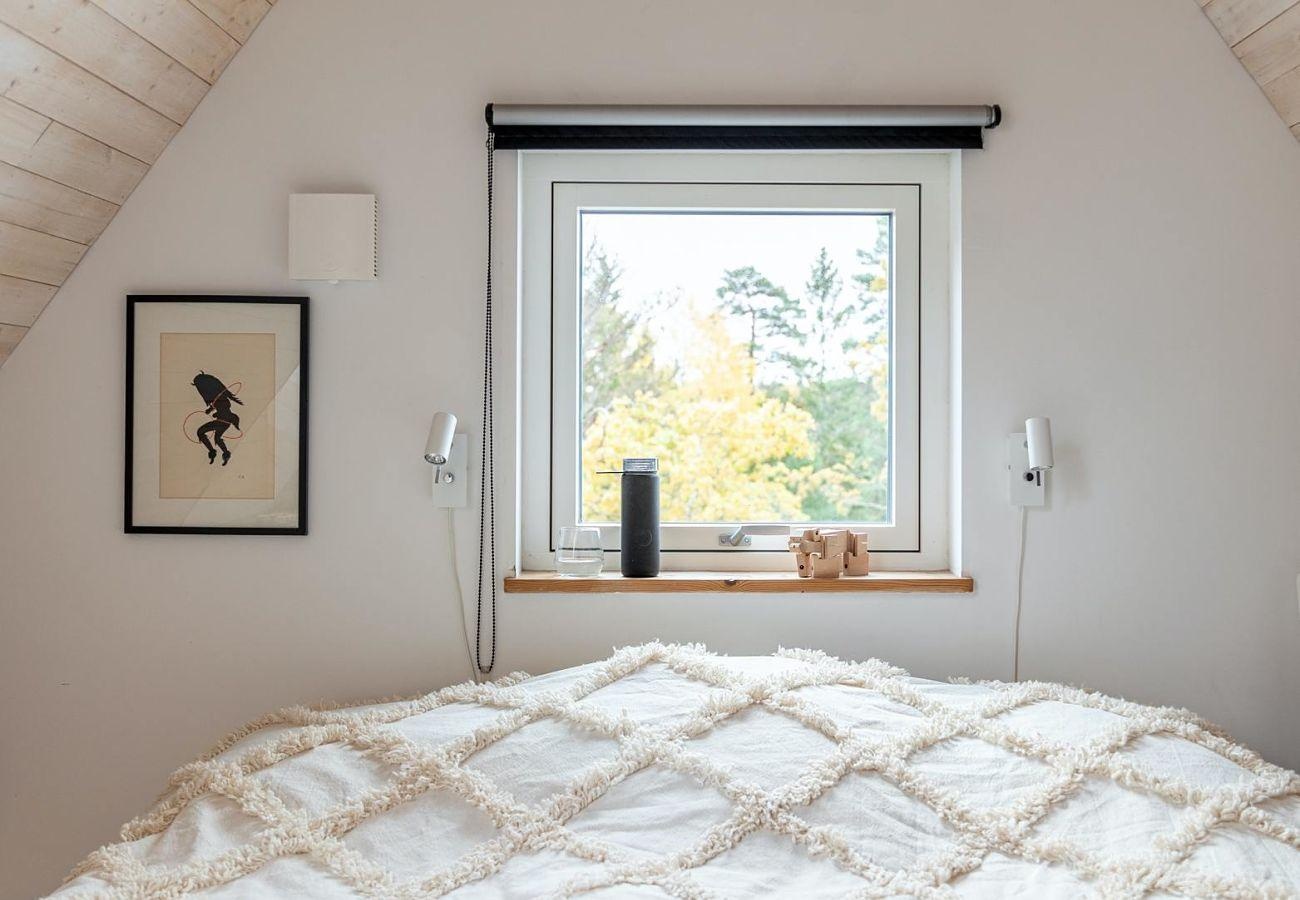 Light the way
First and foremost, natural light is the saviour of any loft space, which is why the window choice is so crucial. Think about the ambience you want to create for lighting fixtures and work from there. Light and airy usually makes for an ideal loft conversion design.
Spotlights are a modern, minimalist option that will provide plenty of light and be less obtrusive. With more traditional ceiling lights, from pendants to chandeliers (if, for example, it became a walk-in wardrobe), you get to choose the placement of your lights - it doesn't necessarily have to be in the middle. You may also want to get sockets installed behind any bedside tables for lamps.
How long does a loft conversion take?
As you can imagine, every loft conversion project is different from start to finish so it's not as simple to just say it'll take eight weeks or six weeks to complete. There are so many factors involved such as the type of loft conversion, the builders you choose, whether or not you need a plumber etc.
You'll first need your roof structure assessed and if your conversions require planning permissions, obtain these from your local authority before your designer or builder can even draw up plans. You'll then need to apply for building control approval.
From there, it's time to hire your professionals. Choose your builders, electricians and plumbers and get a written contract. Confirm exactly what you want to be done and start prepping the space - this can mean removing wiring or the chimney stacks (with advice from professional loft conversion specialists).
The next step is fitting new floor joists, plus any wiring or pipework necessary. The floors will then be insulated and floorboards laid. The rafters are reinforced, and if you're installing dormer windows, the roof will have to be removed. This means if there's bad weather you may face delays.
Your loft will then be fitted with stairs, windows and roof lights (if chosen). Your roof will be weatherproofed and insulated. All partition walls will be built and wall plates fitted.
At this point, it's essentially just electrics, plumbing and decorating left. This can involve installing access panels, plasterboarding, fitting skirting boards and adding any wall tiles and floor tiles. Then you're left with the fun bit: decorating. This all down to your personal preference.

Hidden considerations
Stairs
If you're planning to integrate your loft into your home as a usable space, you've got to consider how you're going to get up to it. Take regulations concerning staircase installation into consideration - you need a minimum height of two metres of head height both underneath and above the stairs so have a think about how the stairs will have to fit into your current floor plan.
Insulation
Occasionally, the loft areas of homes might not be insulated to the standards that the rest of the home are, and you might have to upgrade the insulation in the space before you start the conversion. Often, certification to have the work done will depend on having proper insulation in your space, so make sure that you build that possibility into your budget.
Lofts are a functional yet stylish addition of extra space to any house where you can achieve a level of cosiness that can't be found anywhere else. Your only problem will be deciding who gets to use it - especially if you have teenagers looking to make it their own.
Looking for a loan to make your loft conversion (or any other house renovations) happen? Check out our home improvement loans.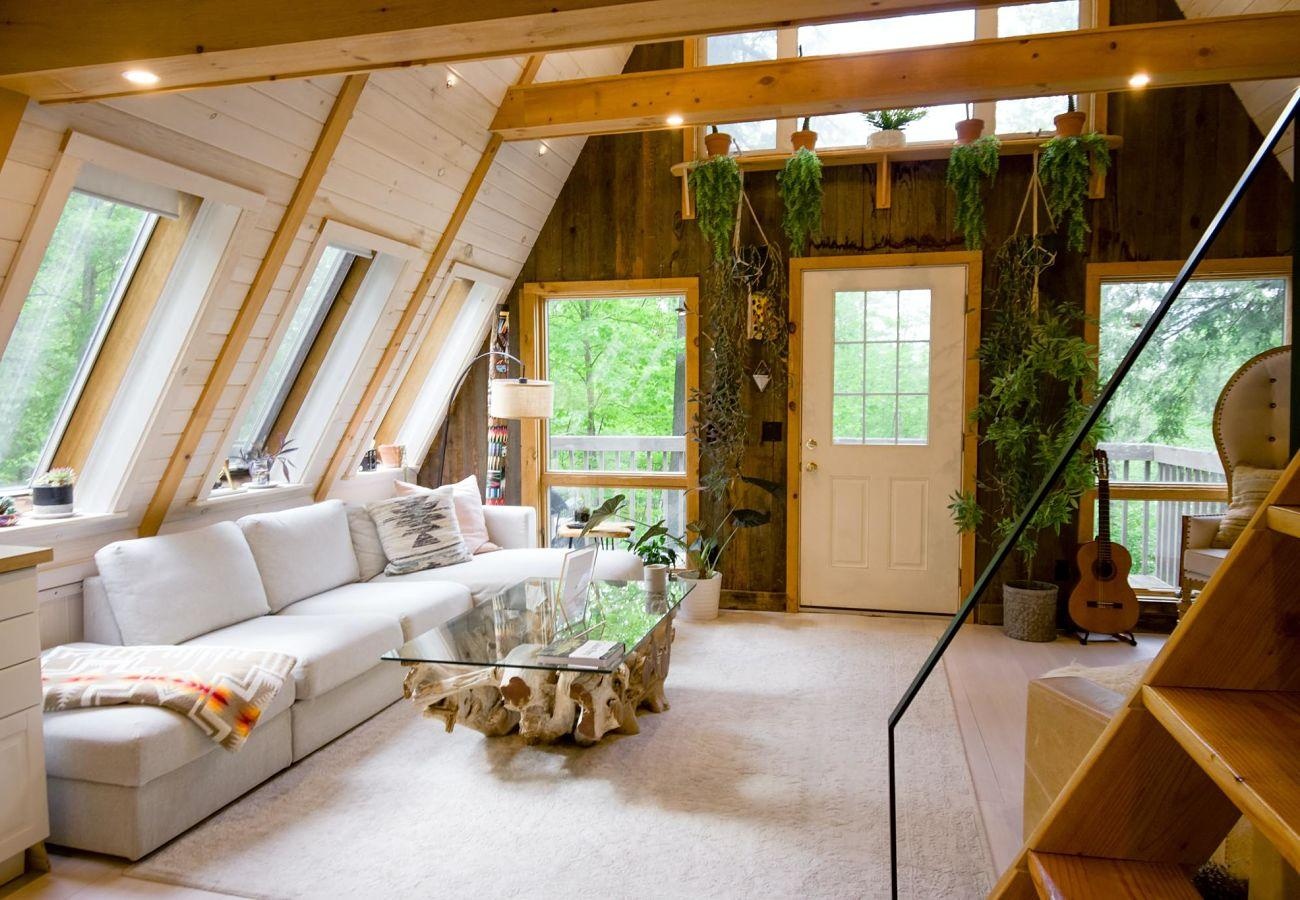 Lofts are a functional yet stylish addition to any house where you can achieve a level of cosiness that can't be found anywhere else. Your only problem will be deciding who gets to use it - especially if you have teenagers looking to make it their own.
Looking for a loan to make your loft conversion happen? Check out our home improvement loans.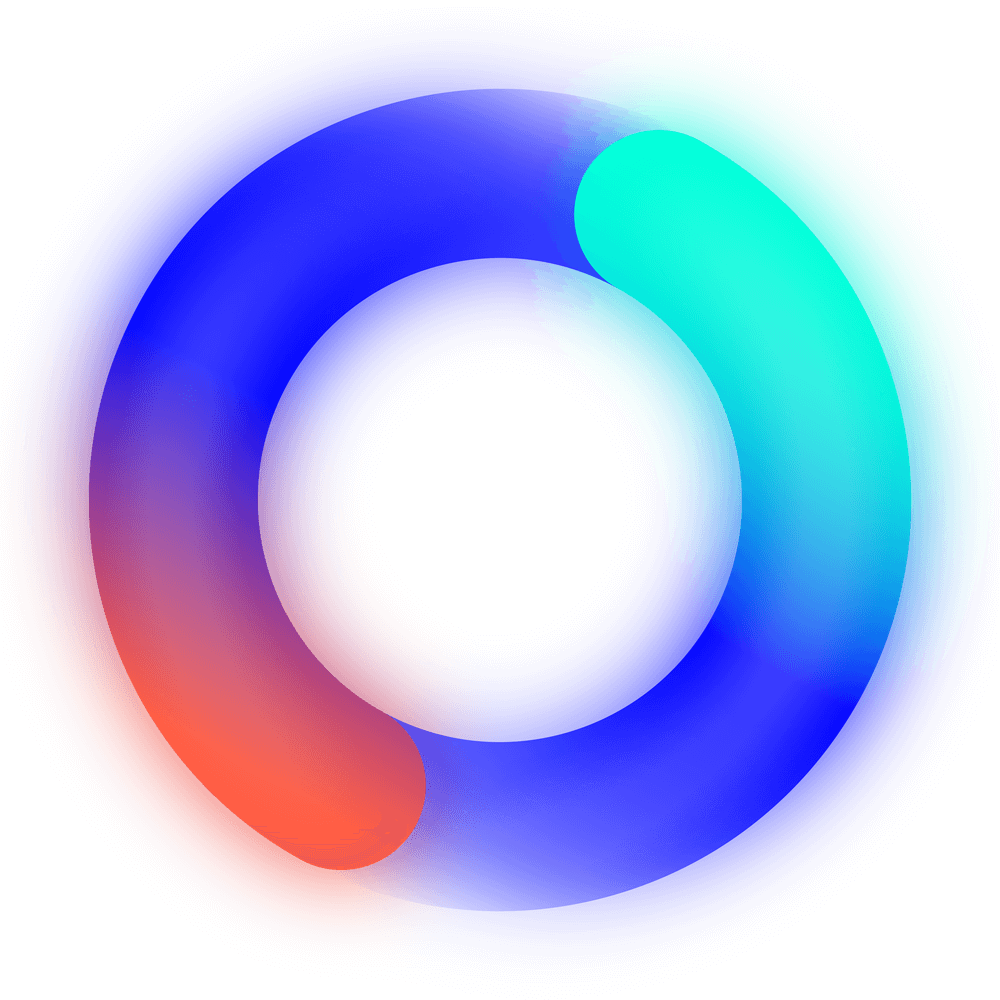 Ready for your personalised quote?
${ loanTerm } monthly repayments of
£${ monthlyRepaymentAmount | formatCurrency }
Total repayable
£${ totalRepayableAmount | formatCurrency }